The history of an ancient art,
the know-how of the skilled craftsman.
Different elements blend together…
creating a one-of-a-kind product.
Every single product is handcrafted by our glass masters, the keepers of a centuries-old tradition capable of giving shape to the most modern and creative ideas.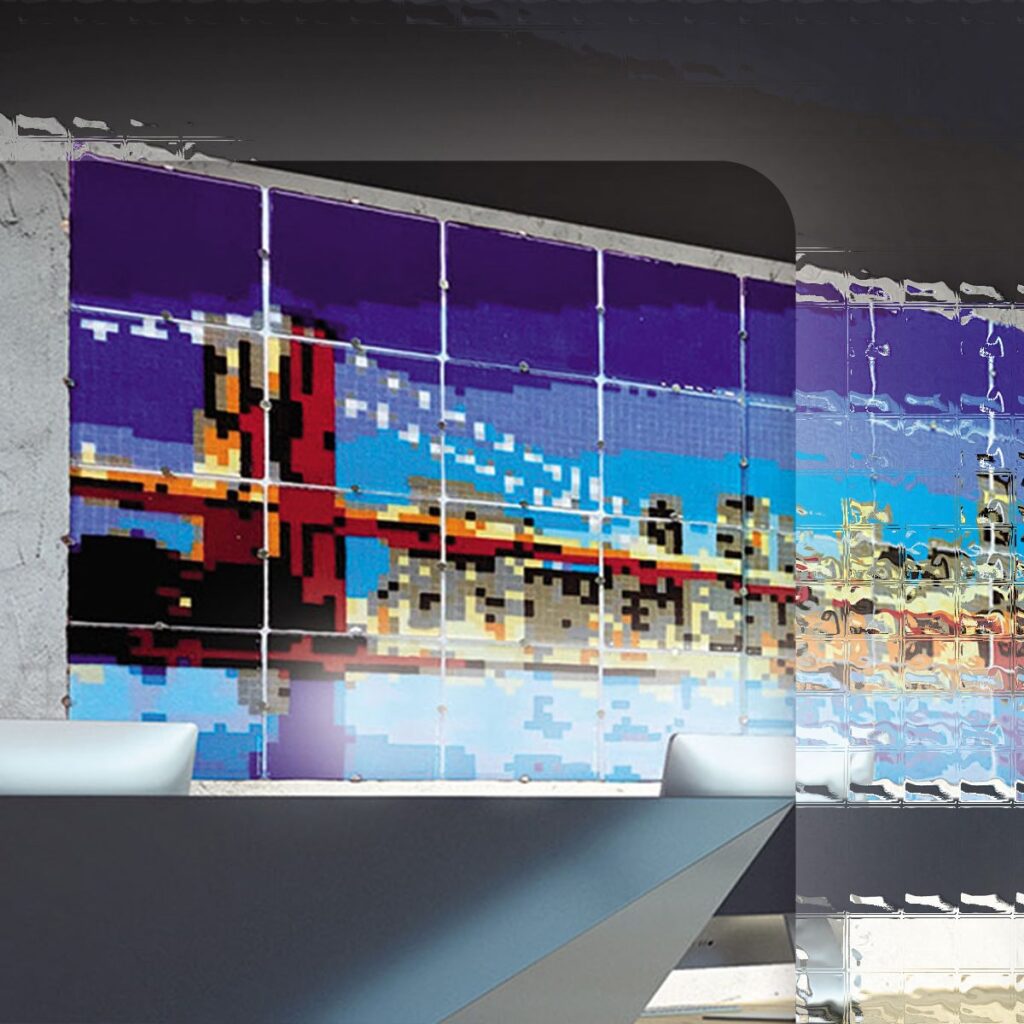 Great functionality, extreme elegance and superlative refinement. These are the distinctive features of VéVéGlass creations, designed to welcome and amaze, as well as to adapt to every different need.
"What is sacred in art is beauty",
and we at VéVéGlass know it well.
Every item is customizable down to the smallest and most imperceptible detail, thanks to the craftsmanship of our artisans who, being skilled experts in the heat of a furnace, know well how much energy to put into a creation or how much precision instead in a single touch.
If you have an idea, a wish or you simply feel inspired, do not hesitate to contact us for a personalized quote!
The magic of Murano Glass:
Artistry and Tradition infused in each creation
Glass is more than just a mere material; it represents the soul of Venetian culture and heritage. Murano glass stands as a symbol of excellence and a source of immense pride within this Italian industry. At VéVé Glass, our glass masters hold the key to the secrets of Murano glassmaking: an art that resonates with centuries of tradition and craftsmanship.
A legacy of three decades: for over thirty years, VéVé Glass has been dedicated to upholding the rich history of Venice through Murano glass. Our devotion is fueled by boundless passion, expertise and an unwavering commitment to adapting to evolving market trends. Yet, at the core, our essence remains unchanged: the craftsmanship of Murano glass. It is embodied in the fusion of past eras and the present moment, radiating from every corner and gleaming in every reflection of the glass.
Tradition and innovation: we are grounded in tradition, while reaching towards the future. Our skilled team of glass masters designs and brings to life unparalleled creations. Each piece, whether a delicate sculpture for your home or a grand decorative panel for prestigious settings, is a testament to our love for art and beauty.
Unlimited customization: your imagination knows no bounds with us. Whether it is an artistic glass work of art for a private place or a public space, we embrace and bring to life every desire. Shapes, sizes, colors, patterns, shades: in the hands of VéVé Glass's expert artisans, every dream comes true.
If you are looking for something truly distinctive and wish to make an impression with a touch of sophistication and originality, opt for furniture pieces adorned with the artistic craftsmanship of Murano glass, proudly signed by VéVé Glass. Every detail transforms into a tribute to elegance and quality. Choosing VéVé Glass means embracing a legacy of luxury, history and exquisite craftsmanship, with the power of converting spaces and moments into unforgettable sensory experiences.