Alhambra
Murano glass modular panel
Alhambra
Murano glass modular panel
ALHAMBRA
Murano glass modular panel
The greatest concern of the architects of the Alhambra was to cover every single space with decoration. Walls have been covered with beautiful and extremely rich ceramics and plasterwork. The decorative elements most used by these architects were stylized vegetal forms, interwoven decoration and nets of various geometric shapes.
The designer took inspiration from the Moorish style interiors of the palace and fortress complex in Spain.
This elegant wall covering has sinuous cobalt blue hand cut glass lines with an overlapping satin gold leaf panel. The perfect balance between blue and gold produces impressive visual effects. At the same time this decoration will make the space look elegant but sober.
We can provide fully customized options for each panel in terms of size and color. With this versatility we can offer modular solutions for interior decoration such as wall or surface coverings or for backlighting systems.
Each product is handmade, unique and exclusive! It is created and signed by our glass master and is accompanied by a certificate of guarantee for the quality and authenticity of the product. In handicraft production, every glass object may be slightly different in shape, color and size from the image below. Any small differences and irregularities in design, shape and color, as well as small air bubbles, are not flaws, but a sign of our products quality.
DIMENSIONS
STANDARD version
width 100 cm | 39 ½ in
height 60 cm | 23 ¾ in
depth 8 cm | 3 ¼ in
OTHER CUSTOMIZED SIZE OR COLORS ON REQUEST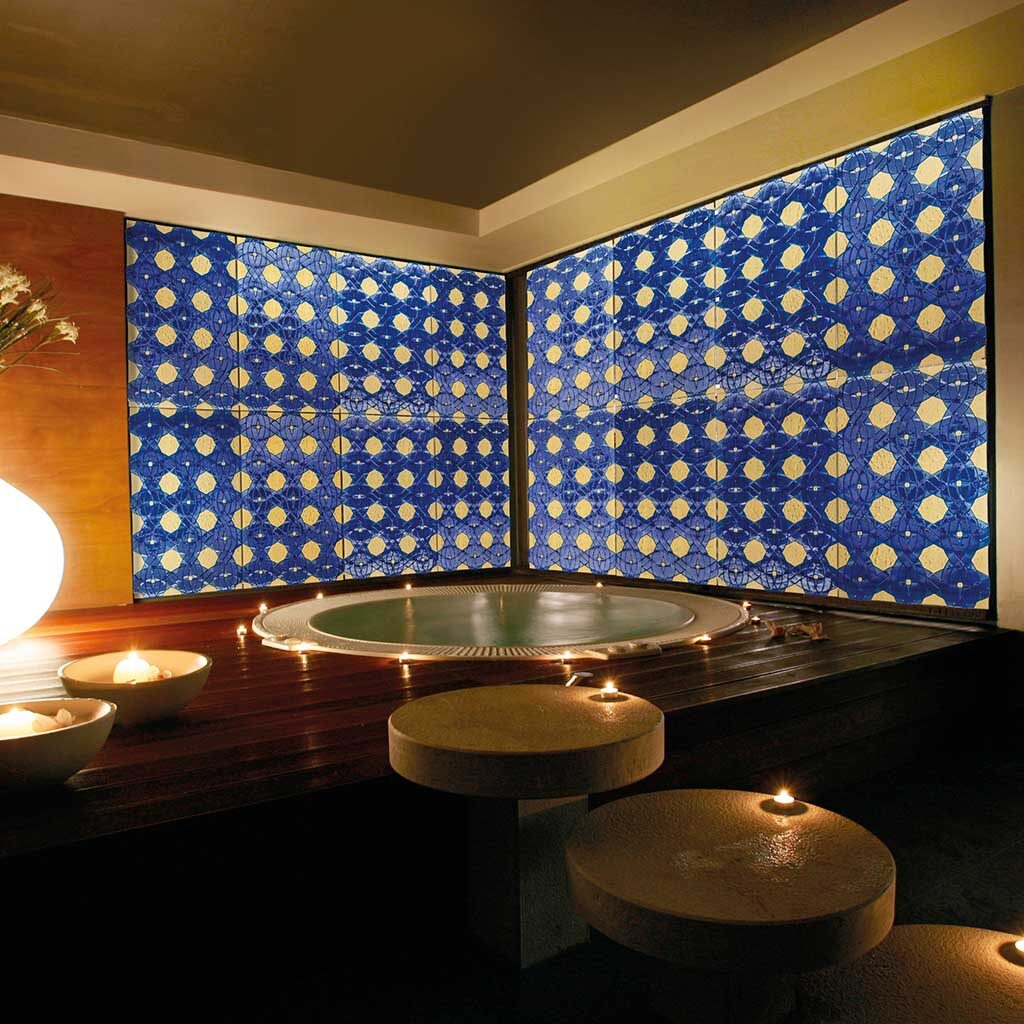 Do you need large quantities? Do you want it in different colors or sizes? Do you want a custom order?
As a manufacturer, we create custom objects with different decorations, colors or shapes according to your requirements.