LAURUS
Murano glass table sculpture
"Laurus" is a stylized Murano glass table sculpture depicting a laurel leaf. The laurel leaf is the undisputed symbol of triumph, victory and success. In Greco-Roman culture it symbolizes victory, peace, renewal, glory and honor.
The table sculpture is ideal for personalizing your own environments, or to be included in refined wedding lists, or for corporate gifts with the possibility of placing your own logo on the object.
Both the gilded versions "Elios" and "Gaia" and the multicolored version "Giunone" are perfectly suitable for any kind of environment, from rustic to elegant, from classic to modern. The laurel leaf-shaped table sculpture "Laurus" is an exclusive and valuable handmade object. The base, finely varnished in dark anthracite grey, is designed to vertically support the glass sculpture.
Each product is handmade, unique and exclusive! It is created and signed by our glass master and is accompanied by a certificate of guarantee for the quality and authenticity of the product. In handicraft production, every glass object may be slightly different in shape, color and size from the image below. Any small differences and irregularities in design, shape and color, as well as small air bubbles, are not flaws, but a sign of our products quality.
DIMENSIONS
ELIOS – GAIA version
length 29 cm | 11 ½ in
width 20 cm | 7 ¾ in
height 46 cm | 18 in
GIUNONE version
length 26 cm | 10 ¼ in
width 21 cm | 8 ¼ in
height 52 cm | 20 ½ in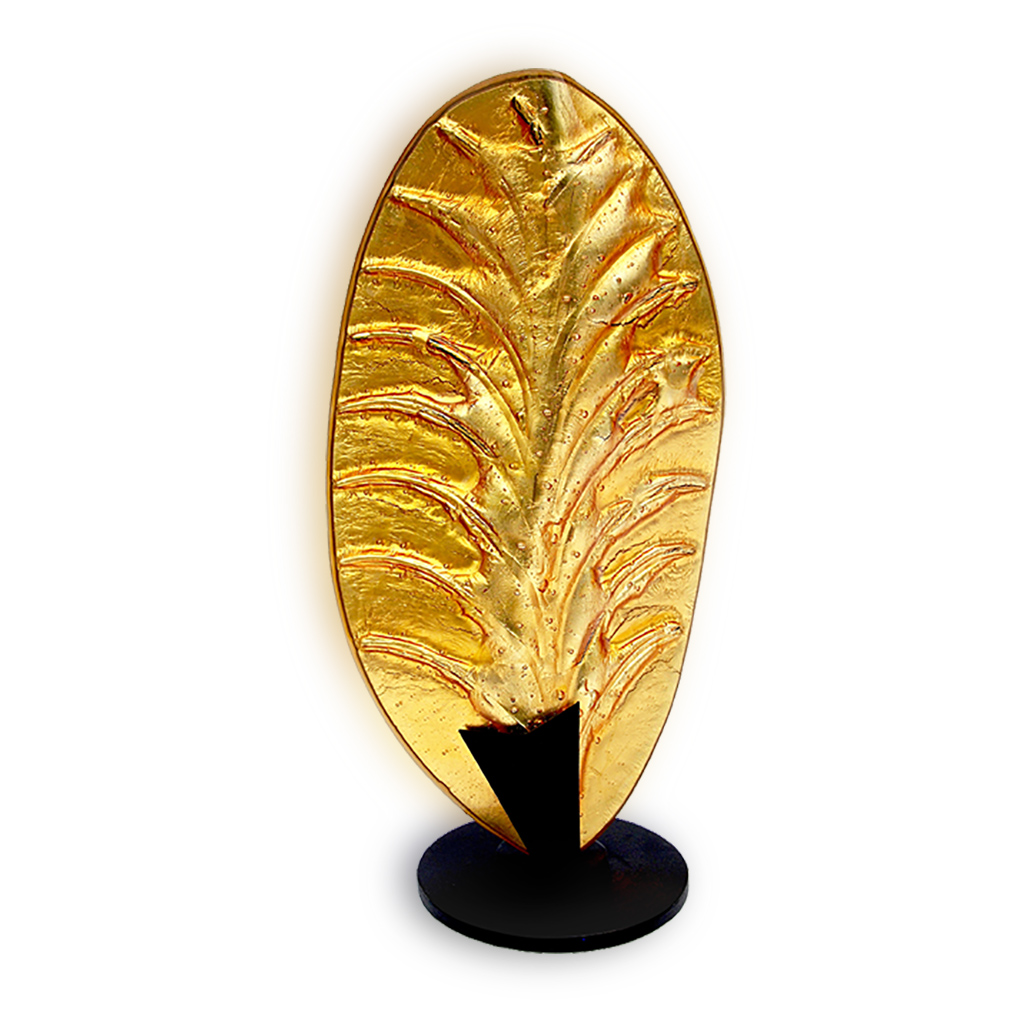 Gaia
Giunone
Elios
Giunone
Do you need large quantities? Do you want it in different colors or sizes? Do you want a custom order?
As a manufacturer, we create custom objects with different decorations, colors or shapes according to your requirements.
Would you like to buy these artworks from our "centerpieces" collection in our partners' online stores?
Take a look at……