ORMESINO
Murano glass mirror
In a modern setting the introduction of a mirror with harmonious shapes and sophisticated design can give the final and personal touch to an already sophisticated and bright style.
For example, we can choose to insert in the living room or in the entrance hall a mirror whose frame, handcrafted in Murano glass, represents a mix of colors characteristic of Venetian glass.
Thousands of small colored glass rods are cut and then assembled by hand to form small square pieces which, fused together with a thin black profile, give shape to an extraordinary frame, never the same as another.
The supporting structure is made of natural and ecological materials, suitable to support the weight of mirror and frame and already prepared for the hanging of the mirror both vertically and horizontally.
Each product is handmade, unique and exclusive! It is created and signed by our glass master and is accompanied by a certificate of guarantee for the quality and authenticity of the product. In handicraft production, every glass object may be slightly different in shape, color and size from the image below. Any small differences and irregularities in design, shape and color, as well as small air bubbles, are not flaws, but a sign of our products quality.
DIMENSIONS
MAXI version
width 60 cm | 23 ¾ in
height 70 cm | 27 ½ in
depth 7 cm | 2 ¾ in
OTHER SIZE ON REQUEST
Ormesino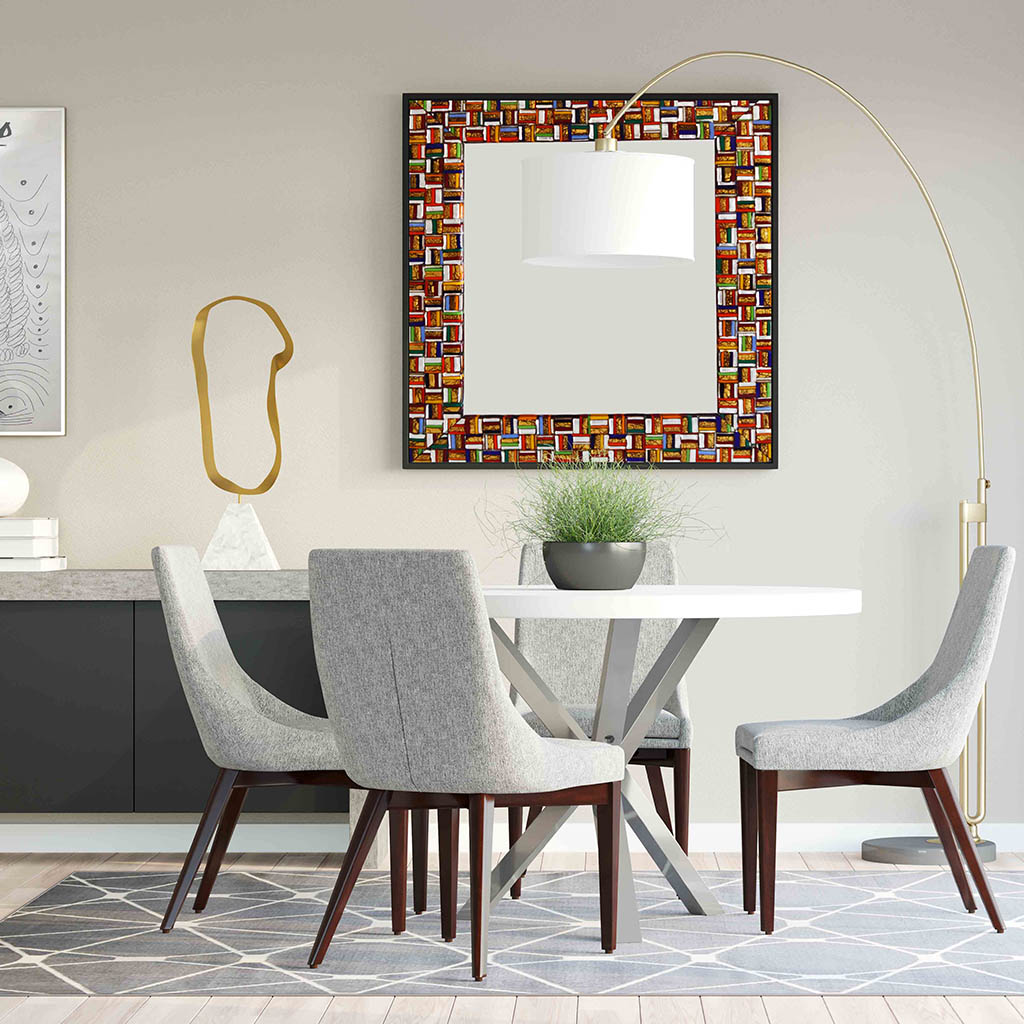 Ormesino
Do you need large quantities? Do you want it in different colors or sizes? Do you want a custom order?
As a manufacturer, we create custom objects with different decorations, colors or shapes according to your requirements.