PLATE
Murano glass centerpiece
Decorative round Murano glass plate is perfectly suited to any style of modern or classic furniture and is ideal for decorating with elegance every room in your home. Your table in the dining room, the sideboard or coffee table in the center of your living room, the dresser in the bedroom with this plate are enlivened and embellished.
The centerpiece can also be used in the kitchen as a decorative object and is functional to host sweets and candies or as a precious glass fruit bowl that your guests will not fail to notice. It can be used as a pocket emptier at the entrance of the house, a container on which to store certain objects that are usually essential for going out.
The decorations range from classic to modern, from minimal to multicolor, while the shape can be classic round or with raised edges. The plate can be manufactured in all decors, which are currently more than 50, created by our glass masters. Contact us for more information.
Each product is handmade, unique and exclusive! It is created and signed by our glass master and is accompanied by a certificate of guarantee for the quality and authenticity of the product. In handicraft production, every glass object may be slightly different in shape, color and size from the image below. Any small differences and irregularities in design, shape and color, as well as small air bubbles, are not flaws, but a sign of our products quality.
DIMENSIONS
PERLA Ø 40 version
length 40 cm | 15 ¾ in
width 40 cm | 15 ¾ in
height 5 cm | 2 in
PLATE Ø 40 version
length 40 cm | 15 ¾ in
width 40 cm | 15 ¾ in
height 3 cm | 1 ¼ in
PLATE Ø 30 version
length 30 cm | 11 ¾ in
width 30 cm | 11 ¾ in
height 3 cm | 1 ¼ in
Plate Night&Day
Perla Prisma
Perla 3D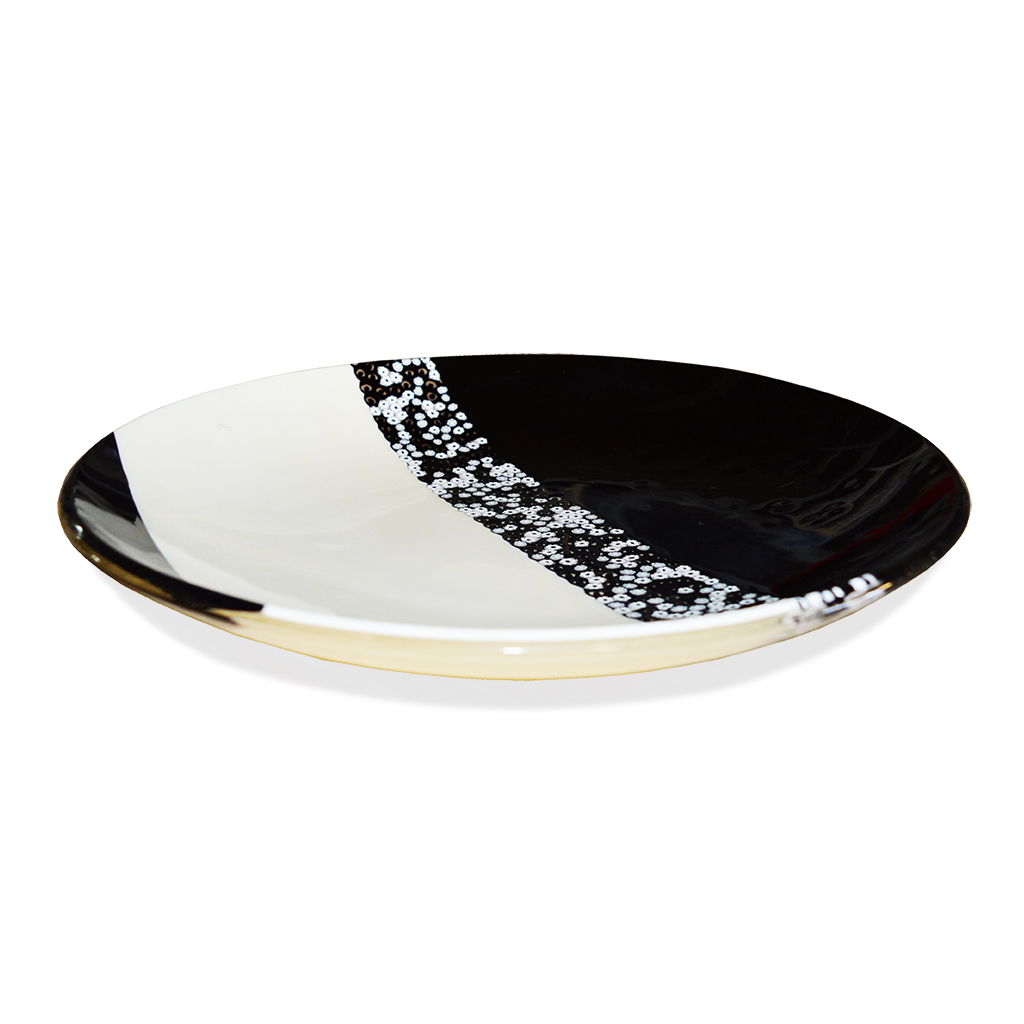 Plate Night&Day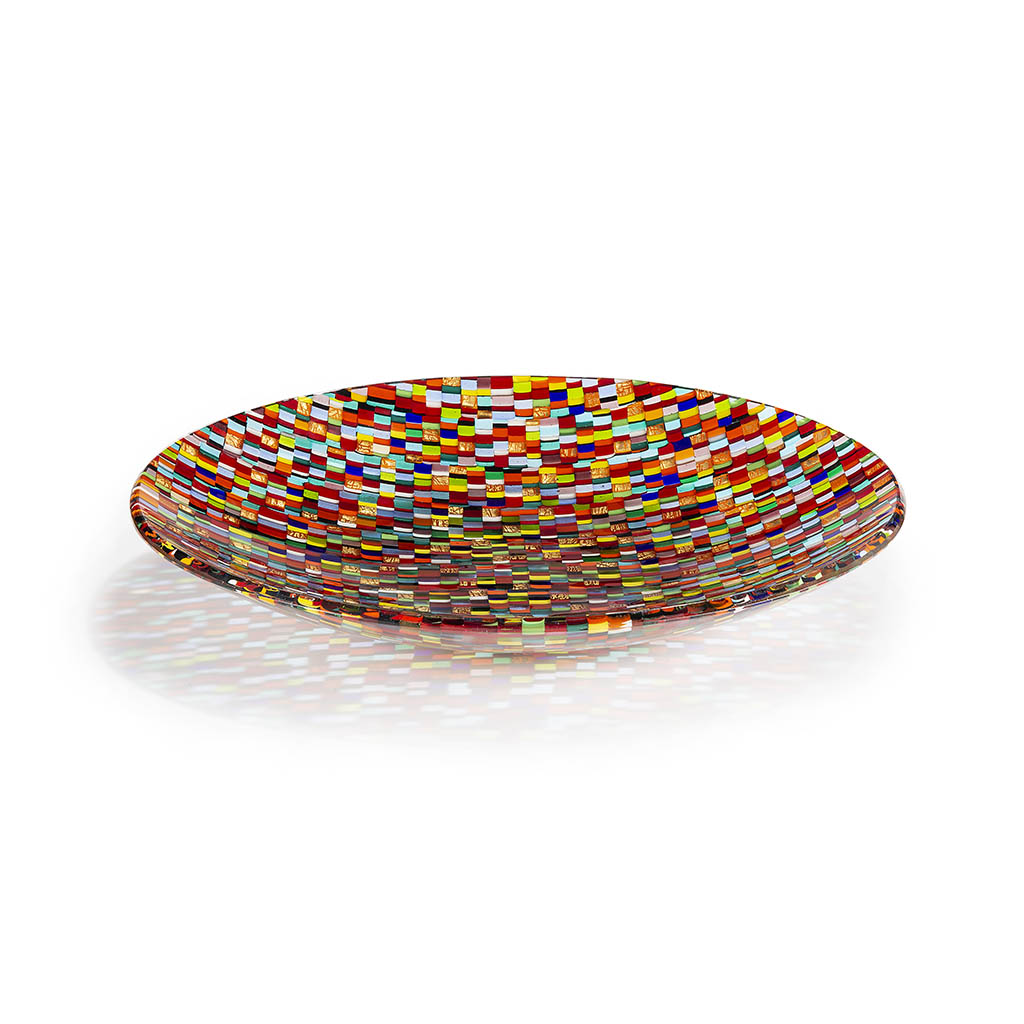 Plate Mosaico
Plate Gonfalone
Plate Arlecchino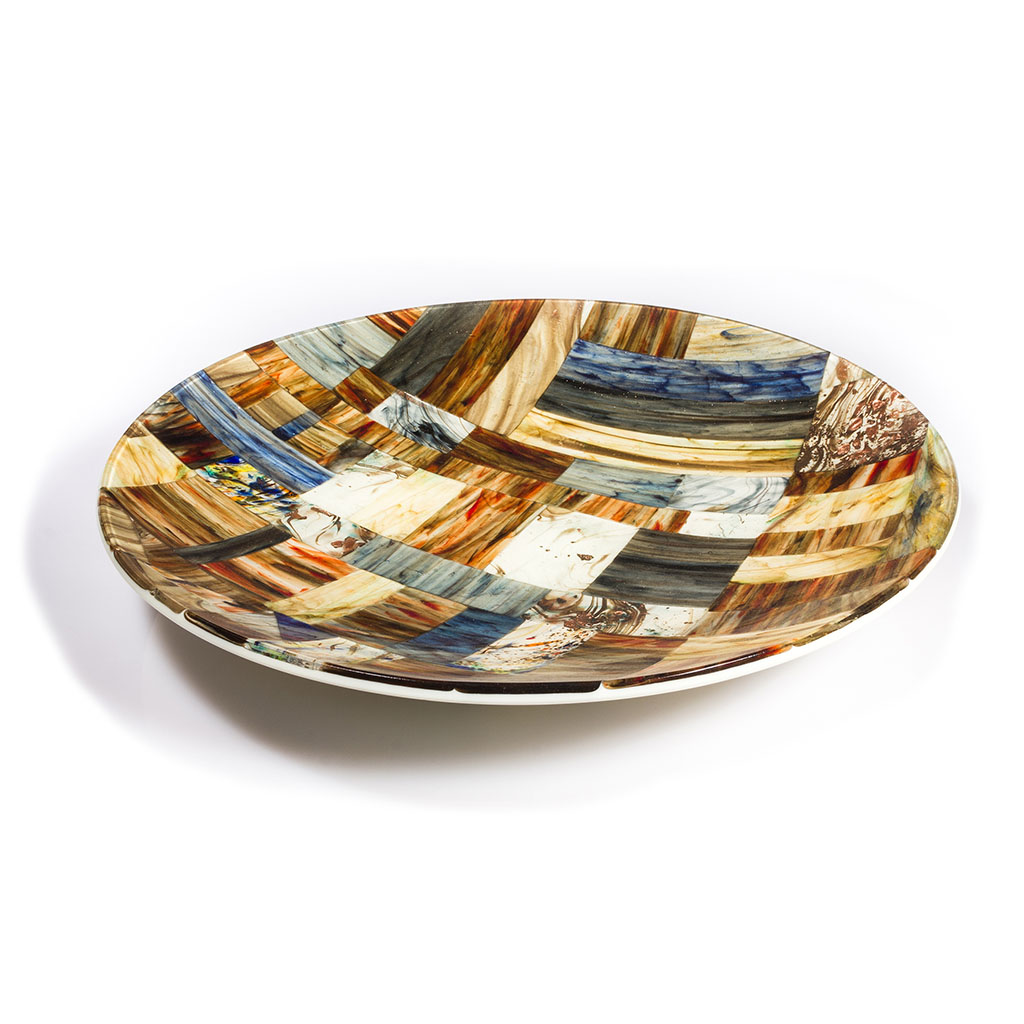 Plate Gonfalone
Do you need large quantities? Do you want it in different colors or sizes? Do you want a custom order?
As a manufacturer, we create custom objects with different decorations, colors or shapes according to your requirements.
Would you like to buy these artworks from our "centerpieces" collection in our partners' online stores?
Take a look at……